US officials have said talks could take place in January on Russia's troop build-up near Ukraine, after President Vladimir Putin announced he was hopeful of a meeting in Geneva.
The Russian leader has demanded immediate guarantees on the future of Nato to defuse the crisis.
"The ball is in their court, they have to give us some response," Mr Putin said at his annual press conference.
He has threatened military measures but denies planning to invade Ukraine.
Ukraine security officials say more than 100,000 Russian troops have been sent close to its borders, and the US has threatened Mr Putin with sanctions "like none he's ever seen" if Ukraine comes under attack.
Senior White House officials declined to respond to the Russian president's core demands that Nato abandon all military activity in Eastern Europe and not admit Ukraine as a member, although both appear to be non-starters.
"It's you who must give us guarantees, and give them immediately, now," Mr Putin said on Thursday, stressing that military measures were not his preferred choice.
White House press secretary Jen Psaki said although there had been no final agreement on diplomatic talks, the US was working towards them and looking forward to them.
UK Foreign Secretary Liz Truss said she welcomed the fact that Moscow had "signalled it is willing to enter talks in January", but warned any Russian attack would be met with sanctions that would hit Russia's economy.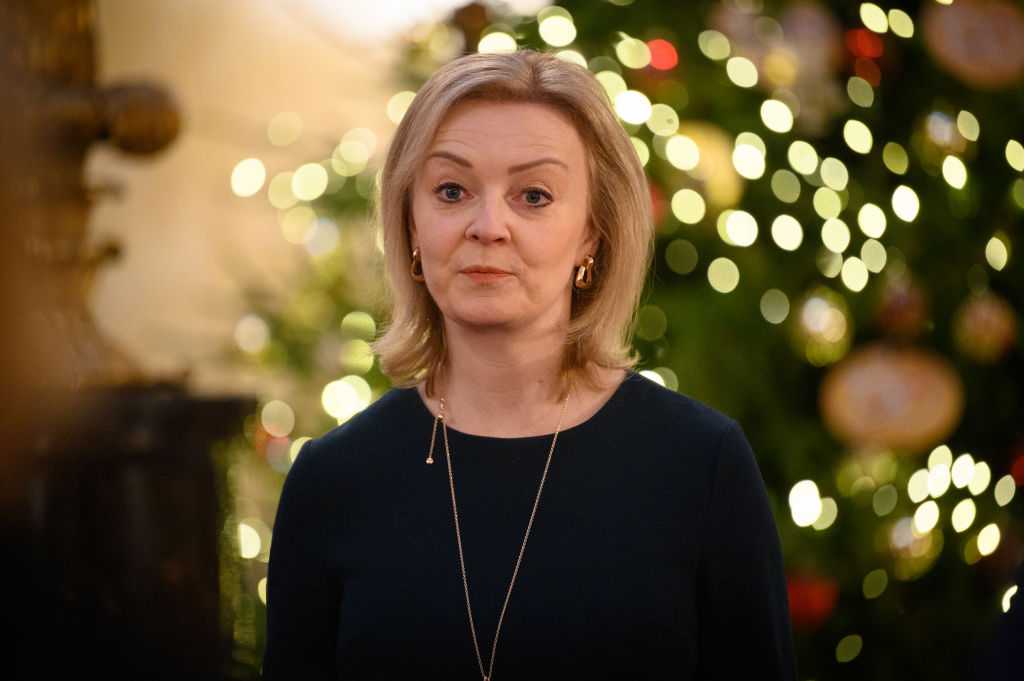 Getty Images
Any Russian incursion would be a massive strategic mistake and would be met with strength, including coordinated sanctions with our allies
Despite heightened tensions around Ukraine's border, there was a glimmer of hope for the east of the country, where Russian-backed separatists have fought a war with Ukraine's military for the past seven years.
A shaky 2020 ceasefire deal has been renewed by Ukraine, Russia and the rebels, and hailed as a step towards de-escalation by the presidential chief of staff in Kyiv.
France and Germany called for the truce to be respected and for detainees to be exchanged.
Demands for Nato
President Putin laid out "red lines" on Ukraine several days ago, and he became animated when he was asked during his annual end-of-year press conference on Thursday if he would guarantee that there would be no invasion.
"We didn't come to the US or UK borders, no, they came to ours," he said during the mammoth four hour session, accusing Nato of cheating Russia with five waves of expansion since the 1990s.
Ms Psaki pointed out that the only aggression on Russia's border with Ukraine was from Russian forces and Mr Putin's "bellicose rhetoric".
There aren't too many world leaders who can deliver four hour-long press conferences.
And yet, in those four hours, Vladimir Putin left few clues about his intentions regarding Ukraine.
He repeated his long-felt resentment at post-Soviet Nato enlargement.
He repeated his condemnation of the 2014 Ukrainian revolution.
He repeated his criticism of Ukraine's President Zelensky.
True, at times, there was a sense of urgency about him. The Kremlin leader demanded an "immediate" response from America to Russia's demand for security guarantees. Why the hurry?
But he also claimed the US had made "positive" signals about Russia's proposals and looked forward to negotiations starting next month.
Of course, agreement on talks doesn't mean there'll be agreement at the talks.
Russia is demanding a veto on further Nato enlargement eastwards. It's unlikely the US will agree to that.
And talks in themselves do not rule out a military option by Moscow.
Russia wants Nato to roll back to where it was in 1997, but that would receive short shrift from Poland, the Baltics and other Eastern European states that have joined the West's defensive military alliance.
Another Russian demand is for Ukraine and Georgia to be barred from joining Nato. Russia invaded Georgia in 2008 and then seized Crimea from Ukraine in 2014.
Extra Russian troops have been moved to Crimea and military exercises are due to take place there. Germany has expressed alarm at Russia's troop movements and said dialogue was "now essential to try to defuse a major crisis".
The Baltic republics of Lithuania, Latvia and Estonia also fear Russia's military build-up and Lithuanian President Gitanas Nauseda has described the current situation as probably "the most dangerous it's been in 30 years".
Nato Secretary-General Jens Stoltenberg said this week he also hoped for talks with Russia early next year but was adamant that Ukraine's membership of the alliance was up to Nato and Kyiv: "Any dialogue with Russia has of course to respect the core principles which European security has been based on."
More than 14,000 people have been killed during seven years of conflict in Ukraine's rebel-held east. Although combat ended in 2015, clashes continued to break out and a July 2020 ceasefire was meant to bring the violence to an end but violations have surged of late.
Late on Wednesday the two countries along with the Russian-backed rebels agreed with the Organisation for Security and Cooperation in Europe to reinforce the truce. The OSCE aims to prevent conflict and manage crises and has a monitoring mission in eastern Ukraine.
OSCE Ambassador Mikko Kinnunen praised the deal as particularly important as his organisation's monitors have recorded five times more ceasefire violations this month than in December last year.
"The coming Christmas and New Year holidays should be peaceful," said Andriy Yermak, the head of Ukrainian President Volodymyr Zelensky's office.